Keep the air surrounding you clean and free from impurities and allergen. Equipped with an OLED Display which automatically adjusts its brightness and a High-precision Laser Sensor that can detect the smallest of impurities, this Mi air purifier is just what you might be looking for.
New OLED Display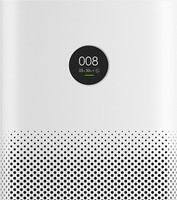 This Mi air purifier features an OLED Display which allows you to keep a track of how clean the air is in your room by displaying the PM2.5 level, temperature and humidity level.
Automatic Brightness Adjustment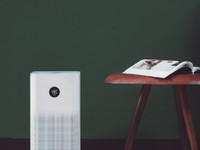 To ensure that your sleep is not disturbed at night, this Mi air purifier's OLED display automatically adjusts its brightness levels according to ambient light.
High-precision Laser Sensor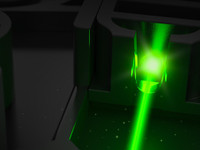 This Mi air purifier features a High-precision Laser Sensor that can detect particles as small as 0.3 micrometers. Once detected, this is instantly displayed on the OLED screen.
Powerful Air Delivery Rate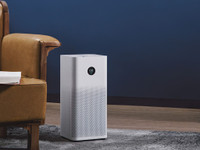 With a Clean Air Delivery Rate (CADR) of up to 310m³/h, this Mi air purifier is quite fast and powerful in purifying a room effectively, thanks to its air pressurization design.
3-layer Filtration for Maximum Purification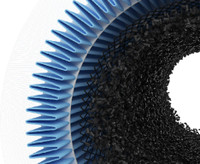 This Mi air purifier comprises a 3-layer Filtration System. The outer layer is responsible for removing large airborne particles, such as dust and hair. The middle layer of the air purifier is responsible for removing micron-sized particles and harmful bacteria. This layer uses an H11-grade filtration technology from Japan. The innermost layer, which is made from high-quality activated carbon, is responsible for removing formaldehyde, odor and other harmful substances.
Tower Structure Design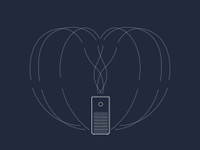 Featuring a classic Tower Structure Design, this Mi air purifier is compact in size yet efficient in performance. It has 943 intake holes which help in increasing the air intake space.
Smart Control with the Mi Home App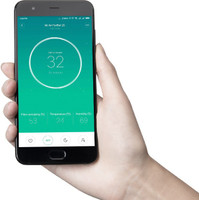 You can check the air quality, temperature, humidity and control the functioning of this Mi air purifier using your smartphone. All you have to do is download and install the Mi Home App on to your smartphone. This app will also notify you when its time to replace your filter.
Silent and Energy Efficient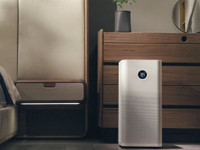 The Mi air purifier renders a Silent and Energy-efficient operation.
Product Features & Benefits : 
OLED display; Laser particle sensor

Allergen and Odour free

310m³ PM/hr CADR | Remote app control

360 degree air intake with 3-layer filtration

3 different modes to choose from (Auto, Night and Manual)

OLED display (shows real-time PM2.5 concentration, temperature and humidity, Wi-Fi connection and working mode)

Quiet and energy efficient

Power: 29 watts; Operating Voltage: 100 – 240 volts

Includes: Air Purifier, Filter, User Guide, Power Cable

Coverage Area : 400 sq ft
Suitable For : House, Office
Indicators : Air Quality Indicator, Humidity Indicator, Filter Replacement Indicator, Temperature Indicator, Mode Indicator, Wi-Fi Connection Indicator
Power Consumption : 
Power Requirement : AC 100 – 240 V
Power Consumption  : 29 W
Product Dimensions : 
Width : 24 cm
Height : 52 cm
Depth : 24 cm
Weight : 4.5 kg
Warranty : 1 year warranty provided by the manufacturer from date of purchase